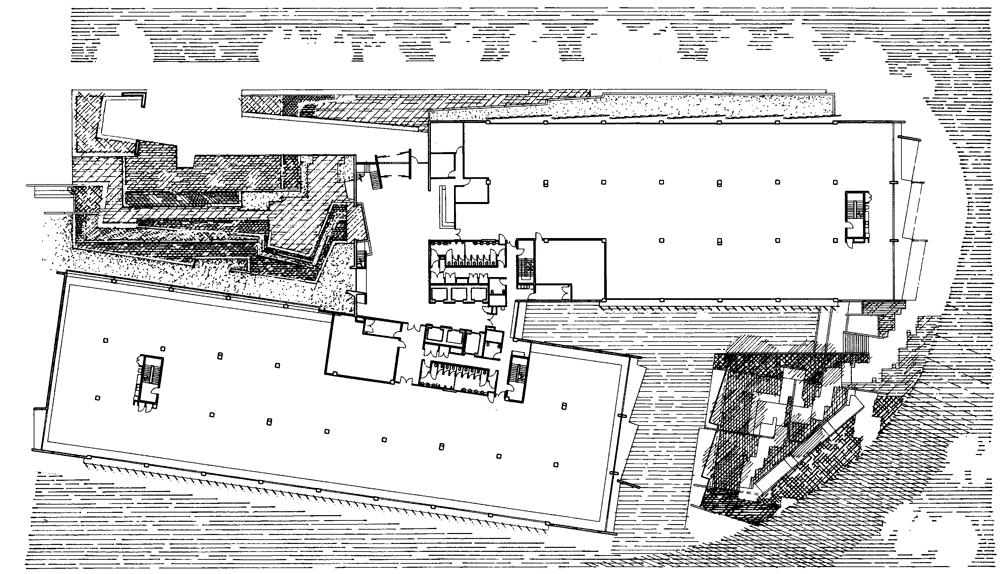 NEVILLE BONNER BUILDING
NBB received a National award, the RAIA Beatrice Hutton Award for Commercial Building; arguably the first time a building delivered under Managed Contract had achieved at this level.
An 18,000m2 office building for ad hoc tenancy by varying government departments, the building was innovative in urban planning, office planning and technical realms.
The disposition of the floor area in two low -rise pavilions buffered against the freeway, yield a protected terraced landscape on the access street side, (William Street). This landscape was used simultaneously to enable below grade office spaces, reinforce the character of the locale, and provided a focus/relief in William Street.
The low rise 'stack' of office floor plates was complemented by a generous three story high atrium/entry space that enabled office activity and circulation to be evident from public space. An urban office building was thus given a transparency, approachability, accessibility and casualness not normally associated with buildings of this type.