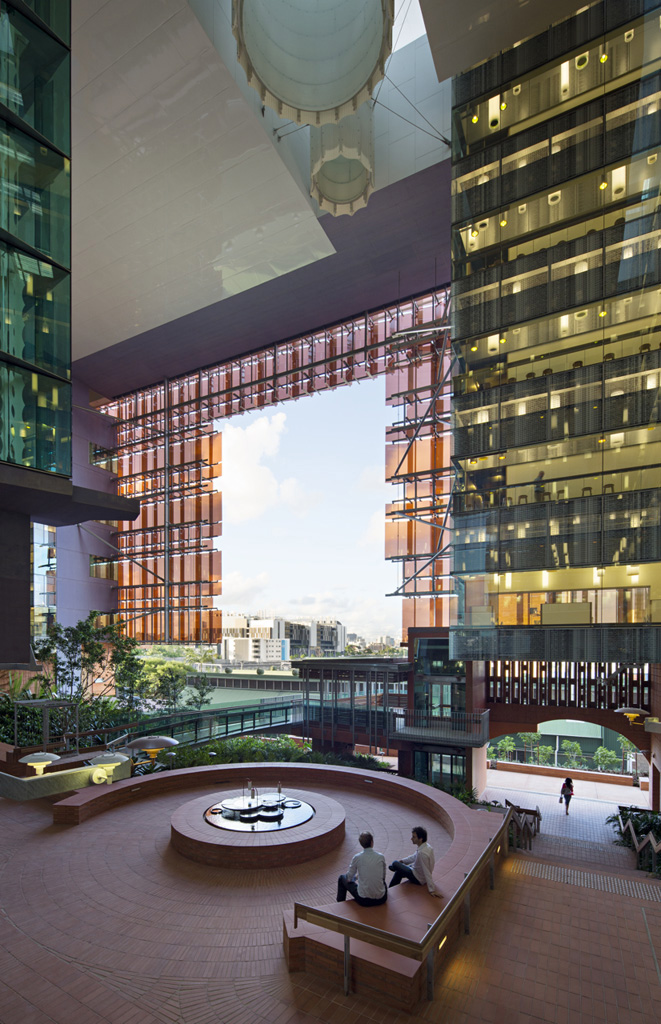 TRANSLATIONAL RESEARCH INSTITUTE
The Translational Research Institute (TRI) brings together four of Australia's key research facilities with the aim of improving patient outcomes for a range of diseases.
The building hosts over 650 researchers and clinicians to enable quick translation of research findings to the clinic – a 'community of research'. TRI is conceived as a series of interconnected 'places and spaces' located around a significant gathering space; an urban scaled 'outdoor room'.
The often functional and featureless laboratory is elevated as a very human place for people who work at the highest level in the pursuit of scientific discover.
2013 AIA National Architecture Award Public Architecture
2013 AIA National Architecture Award Interior Architecture
2013 AIA FDG Stanley Award for Public Architecture
2013 AIA GHM Addison Award for Interior Architecture
As Donovan Hill with Wilson Architects